Website security is a major concern for all sizes of businesses in today's digital world.
Because of the increasing number of cyber attacks on websites. Business owners are looking for solutions that protect websites from cyber attacks.
CAPTCHA has been a vital tool to secure websites from bots and spam.
The Importance of CAPTCHAs in Block Cyber Attacks
CAPCHAs are a security feature that helps store owners protect their websites from spam and bots.
Cybercriminals use bots for harmful actions such as hacking, data theft, and spamming. CAPTCHAs work as a barrier between these bots and the website by verifying if the user is a human or a bot.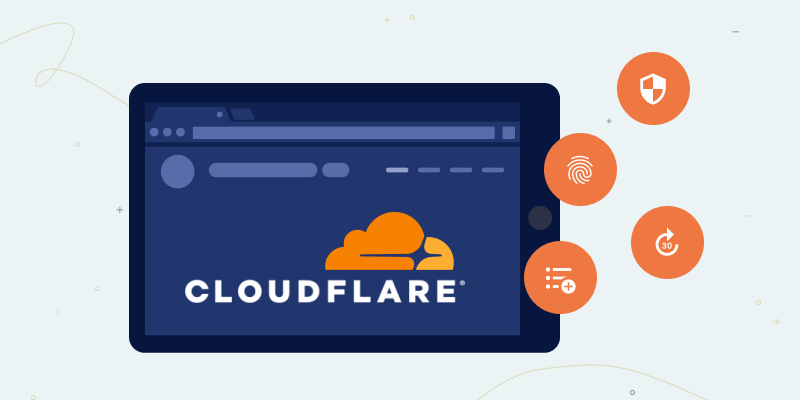 Google reCAPTCHA is the most used tool to protect websites from spam and automated bots. Yet, there is a better key, but it has some rules.
Introducing Cloudflare Turnstile CAPTCHA
In response to the limitations of Google reCAPTCHA, Cloudflare launched the Google reCAPTCHA alternative, Cloudflare Turnstile CAPTCHA which will collect minimal data from users and offer the same level of security as other CAPTCHAs.
Turnstile is a free tool provided by Cloudflare, It is the best Google CAPTCHA alternative to a lengthy CAPTCHA.
Why Cloudflare CAPTCHA is the Best Google CAPTCHA Alternative
Cloudflare CAPTCHA is an advanced security solution that offers a better solution than Google reCAPTCHA.
The following are some of the benefits of using this Cloudflare CAPTCHA.
Faster Loading Time
Google CAPTCHA is frustrating for users because of its loading time. While Google CAPTCHA alternative is easy to use with no image loading and a one-second load time.
That makes it the best Google CAPTCHA alternative for store owners. That is looking to improve the speed and user experience of its website.
More User-Friendly
That is more user-friendly than traditional CAPTCHAs because that not require users to identify objects or characters.
Cloudflare Turnstile presents a simple challenge that can be processed in a few clicks.
Useful for Mobile Screens:
In mobile applications, Google reCAPTCHA requires users to solve complex puzzles.
Google CAPTCHA alternative uses a simple checkbox that is easy to use and faster to load time.
According to Cloudflare, There CAPTCHA has a one-second load speed. Which is faster than Google CAPTCHA.
Improved User Experience
One of the limitations of Google reCAPTCHA is that it can be unsuitable for users. Users face subject challenges, that can take several tries to pass the test.
Cloudflare's CAPTCHA improves the limits of Google's reCAPTCHA by using behavioral analysis to recognize humans from bots.
Enhanced Security Features
Cloudflare also claims that their Turnstile CAPTCHA is more secure than Google's reCAPTCHA. So, the turnstile can –
Restrict the number of requests sent to your website or application from a single or range of IP addresses.
Also helps e-commerce websites to protect Magento2 servers from DDoS attacks and other types of automated attacks.
That can block access to your website or application from specific IP addresses or ranges of IP addresses.
Turnstile can detect and block automated bot attempts to access your website or application.
Supports HTTPS encryption, which helps to protect data transmitted between your website or application and its users.
Ideal for E-commerce Websites

Cloudflare CAPTCHA is ideal for eCommerce websites. Turnstile CAPTCHA Magento 2 module provides eCommerce security, making it easy for businesses to protect their online stores from harmful attacks.
Useful for the Core Web Vitals:
Integration Cloudflare's Turnstile CAPTCHA with Magento 2 Page Speed Optimization is useful for optimizing the Core Web Vitals.
which improves page loading speed and enhances the website's overall performance.
With a one-second load time and no image loading, it reduces user traffic and improves the website's user experience.
How Cloudflare CAPTCHA Works
When users visit a website integrated with Cloudflare's CAPTCHA, they need to prove that they are human.
Users need to click a simple checkbox that is quick and easy to perform.
It considers the user's device, location, and browsing history to ensure accurate identification and user redirect to the desired page.
In conclusion
The future of Cloudflare Turnstile CAPTCHA is promising. with its focus on data privacy, security, and user experience, it is becoming a popular Google CAPTCHA alternative among businesses and website owners.
The future of Cloudflare Turnstile CAPTCHA is bright, and we can expect to see more businesses adopting it in the coming years.